Hospitals and oldcare homes
community, schools, gymnasium, stadium, university
As we all know, the waste of water on the planet today is a real issue.
Adopting eco-responsible and economical consumption must become a priority for everyone, whether professional or private
Why should we save water?
We are all, naturally and intimately, convinced that water is a limitless resource.
Have we asked ourselves the right questions?
Softwater represents only 3% of natural resources compared to 97% in the oceans.
Climate change, droughts, industrial, agricultural and urban pollution are making this balance very fragile.
Blue gold will undoubtedly be the issue of tomorrow, the issue of the next thirty years.
How can we achieve this?
Many solutions already exist: increasingly economical household appliances, aerators in taps, wastewater recovery and other systems that allow you all to consume better.
Is this enough?
To achieve this, we would also need to adopt more responsible consumption.
My Water Manager is the connected solution for Eco-responsible and economical consumption in your daily life.
What are the advantages of our solution?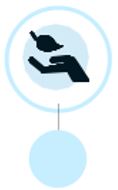 Thanks to the application, you can:
Redefine the contours of your daily habits,
Identify your over-consuming equipment,
Adopt eco-responsible consumption thanks to our educational and interactive tool,
Analyse your consumption thanks to data export.
Control your consumption costs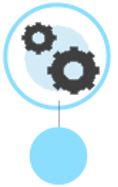 Zonning
Modules installed at strategic points in your network will allow you to monitor by zone.
Micro-leak
On a stationary installation, it only takes a few minutes to detect a drip
Prolonged flow
A tap left open, and your application takes over and sends you a notification.
Pipe breakage

The My Water Manager system will only shut off the water at the location of the leak, whether you are in a meeting, with your family or travelling, and in real time. The rest of the installation will not be affected in any way.
Frost-free
Receive a frost-free temperature alert.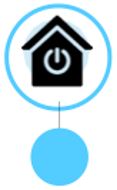 Eco-Home automation for water
My Water Manager allows you to :
Control and monitor your water points,
Setting a volume of water during a flow
Open and close remote water points,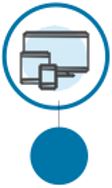 Available on iOS and Android
It is the tool that will allow you to navigate all your sanitary installations
Monitor your consumption instantly and interact live with your installation
Launch your home automation scenarios
Analyse your consumption data
Together, let's change our behaviour and the planet will thank you.